If you're looking for a fun and unique idea for your daughter's or son's next birthday party, why not book a Photo Shoot party at Bedford's Premier Photographic Studio?
A Photo Party is a fantastic idea for all children between the ages of 6-18 years old. They will have a great time with friends and will enjoy the experience of a professional photo shoot. Our photographer will take a variety of group photos and individual catwalk-style photos that most girls dream of.
The aim of the party is for kids to have fun posing and jumping around with their best friends while our photographer captures it all on camera. It's a wonderful way to document a special occasion during their childhood years and creates memories that will last a lifetime.
Photo Party – Up to 10 children – £149
Up to 1.5 hours of fun with friends in Bedford's Premier Photographic Studio
Group shots of all the party
Individual mini model catwalk style shots
1 change of clothing (optional)
A complimentary 7" x 5" framed desk print for the party person
A complimentary 8″x6″ group photo for each party guest
Secure online private viewing page on our website
Option to purchase extra images/canvas prints/framed pictures/albums etc. after the event
**Additional children will be charged at £15.00 per person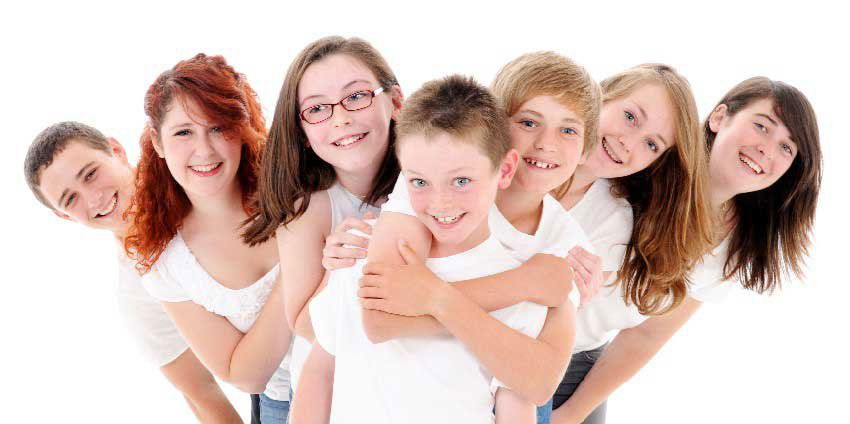 What to wear?
You can wear what you like and remember you can have one change of clothing (optional) during the photo shoot for varied photos. We also have various props, hats, boas etc. to add to the fun. Or why not create a theme, or bring some props with you to add extra fun to your party photo shoot.
Here are some ideas to get you started:
The casual look – Jeans and plain coloured t shirts.
Fancy dress – Anything goes!
The PJ Party – PJ's, slippers and your favourite teddy.
The dance party – Wear your dance costumes, tutu's etc.
The fashion party – Wear your latest outfits for the catwalk shots
The St Trinians party – Bring your school uniforms, straw hats and ties
The music party – Bring your musical instruments
Accessory ideas:
Sunglasses
Hats
Hair accessories
Wigs
Jewellery
How to book
To book a photo party please call us at the studio on 01234 363914, or if no answer, the shop on 01234 262609. Or book online using the link below. We require full payment at the time of booking. Parties can be booked for all girls, all boys, or a mixed group. Our photo parties are very popular especially at weekends so please make sure you book early to avoid disappointment.
If you need to change the date of your party we require 24 hours notice by calling us on 01234 363914, or 01234 262609 and speaking to a member of staff. If you do not show up for your party booking and have not contacted us you will NOT be entitled to a refund of your deposit.